Sunburn DLC
Surfs Up The Sunburn DLC is our second premium DLC for Rust, including 15 new summer themed items for you to enjoy with your team. Gear up in some swimwear, take to the seas, relax by the pool, get into a water fight and take some photos to remember the summer! Just like the Instruments DLC everything included in this pack (except for the custom underwear) can be used by anyone, even if they haven't purchased the DLC. Make sure to craft some tubes for your friends! Custom Underwear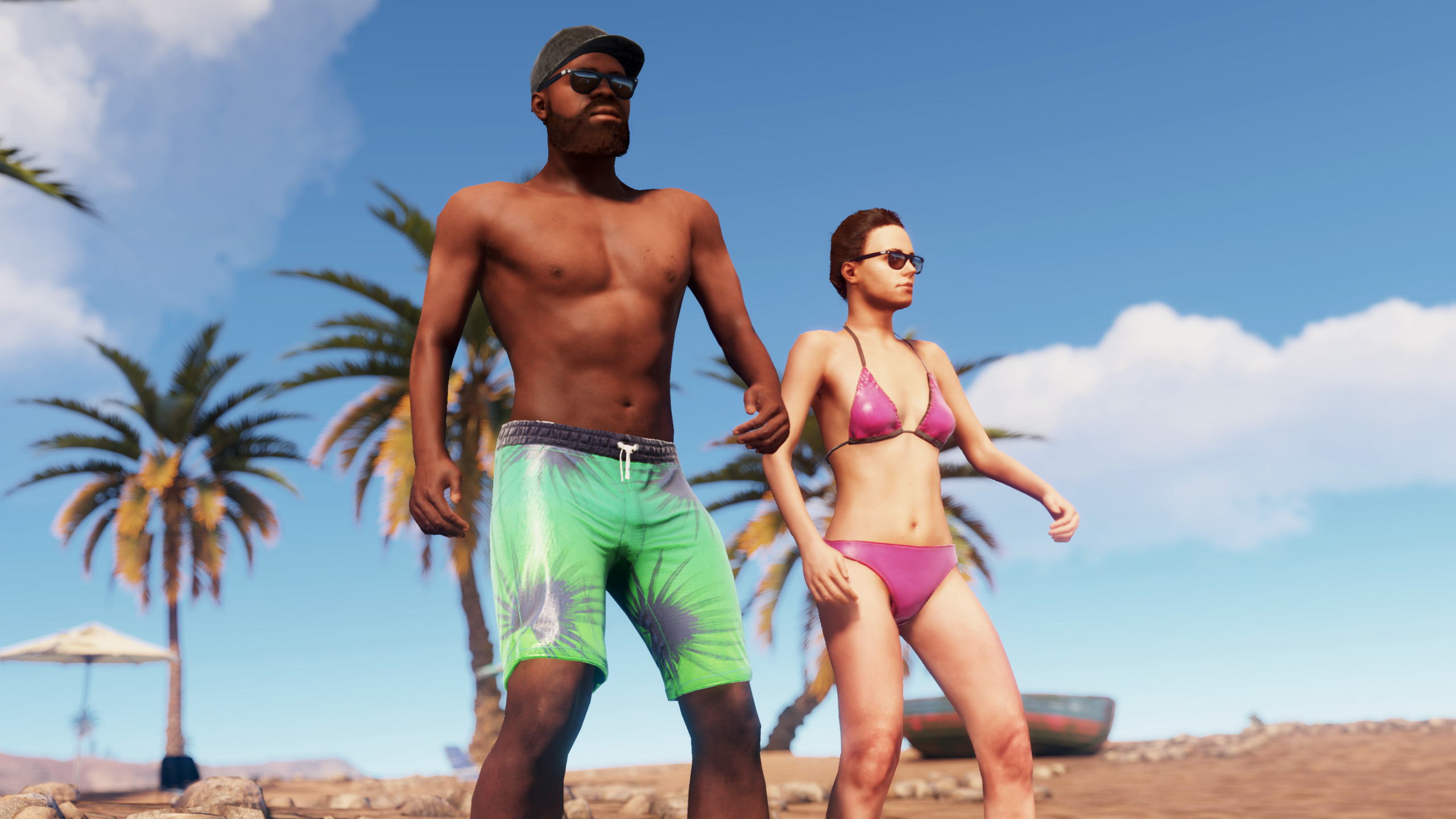 We've added the ability for you to change your underwear as part of this update so you can swap out those grungy undies with some bright summer styles. You'll notice a new icon next to your player avatar in the Inventory where you can select from the available options. This works a little differently from normal items as it's not something you have to equip or craft, and your choice of underwear will be remembered when you die. There are 4 different styles to choose from with Male and Female versions of each. Boogie Board and Inner Tube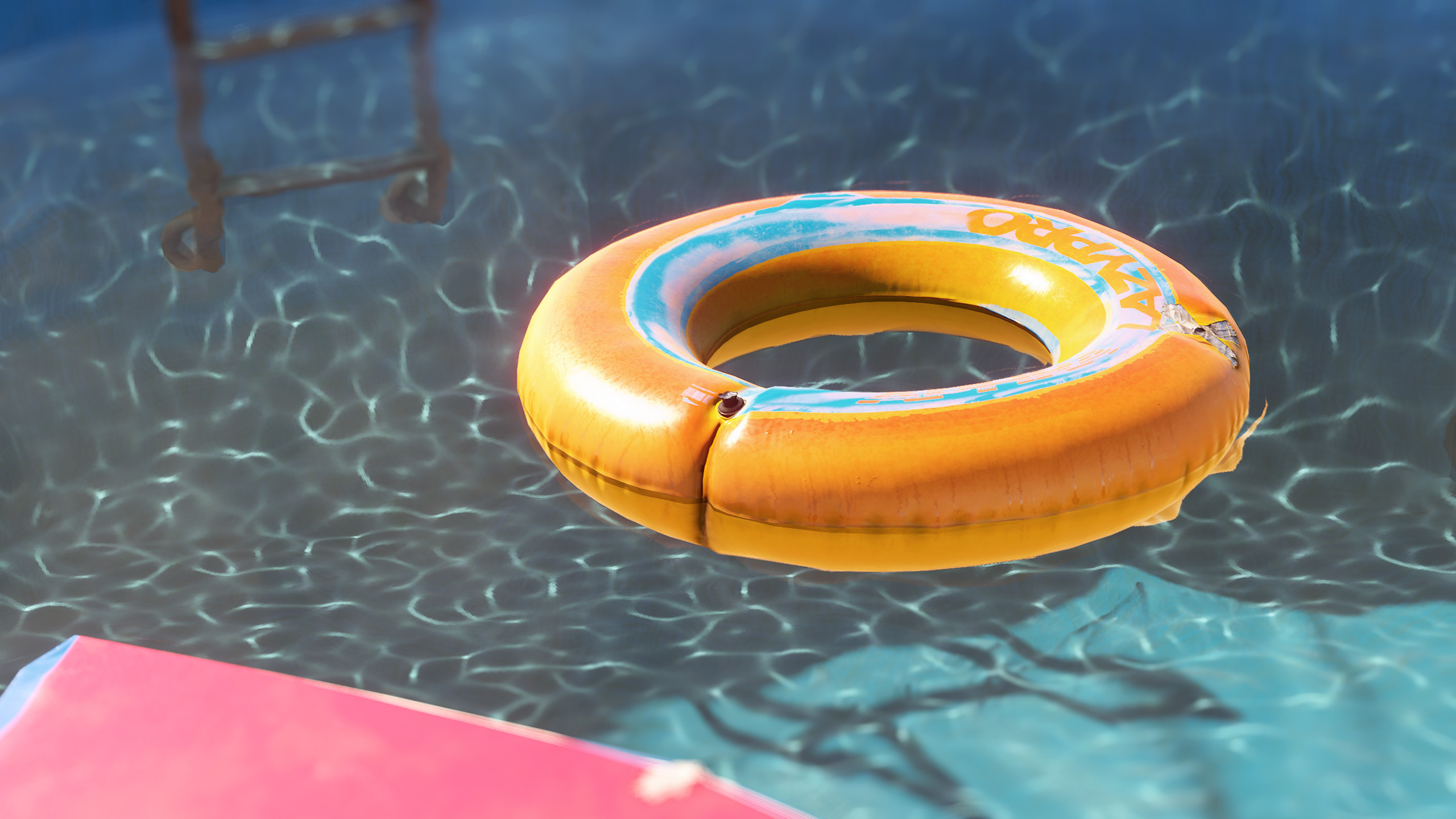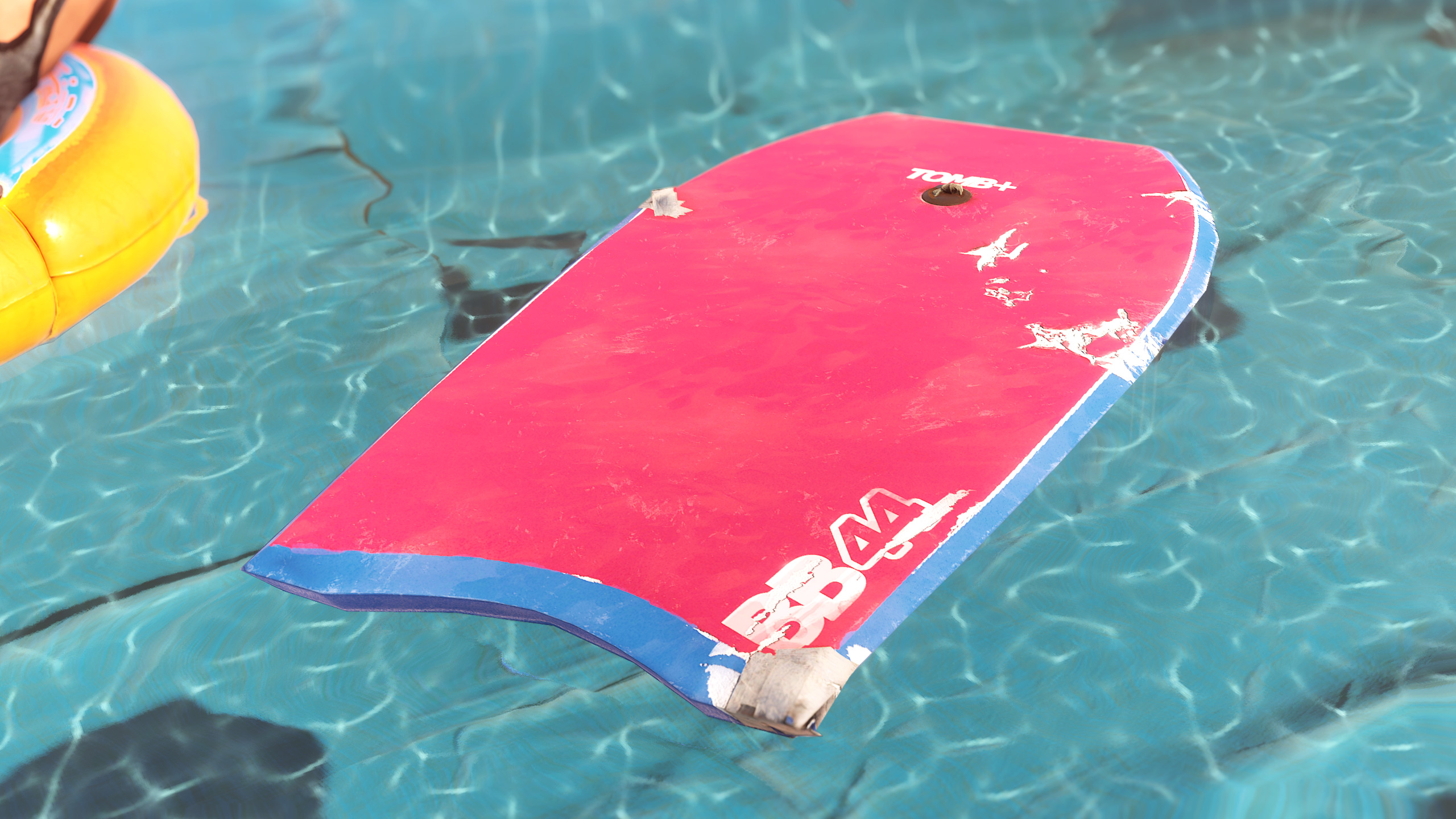 The Boogie Board and Inner Tube are two new deployable vehicles that let you take to the ocean in style. Pop one down in any body of water and you can paddle around to your heart's content. The Inner Tube is a bit slower but can turn easily, while the Boogie Board is built for speed but can't turn as well. You can also equip items while on an Inner Tube, so feel free to shoot your team mates with a water gun while catching some waves. The Boogie Board has 7 visual styles while the Inner Tube has 8 styles. Paddling Pool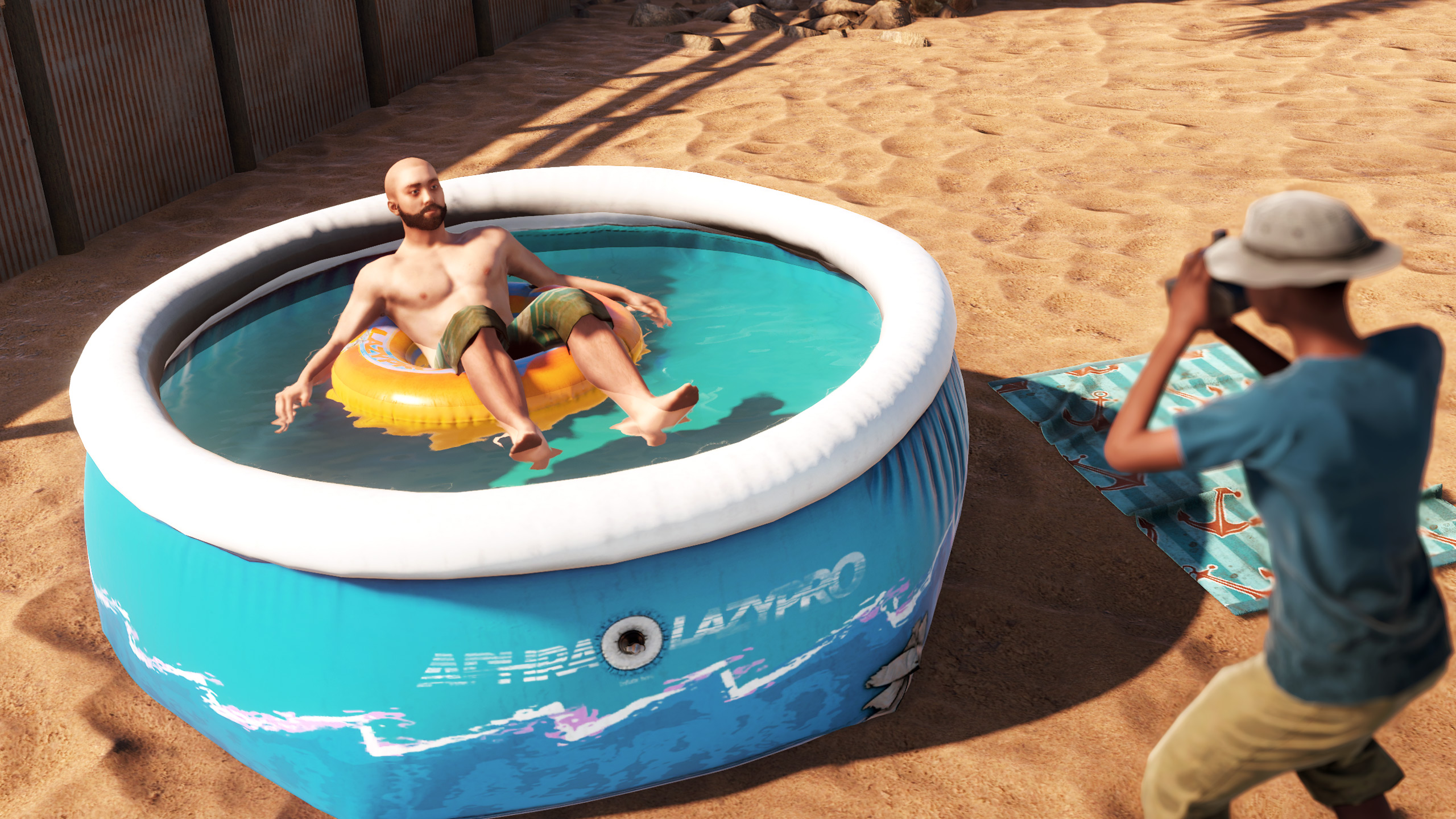 Once filled up, the Paddling Pool acts as a water source for your Boogie Board and Inner Tubes. Includes 5 different styles. Above Ground Pool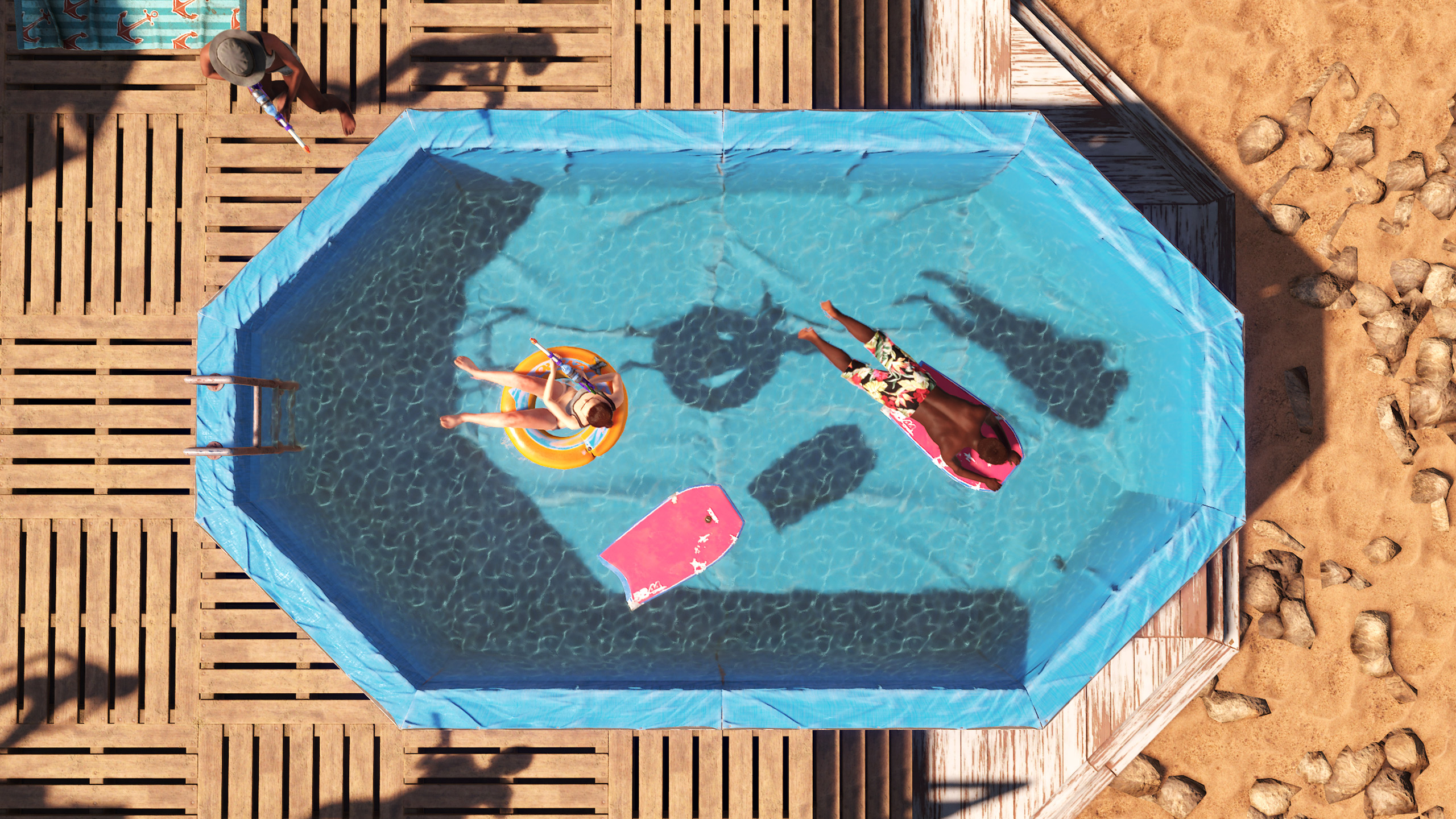 The Above Ground Pool is a massive pool with plenty of space for aquatic activities. As well as including a large pool, it also includes a deck area where you can deploy other props like chairs, instruments and turrets.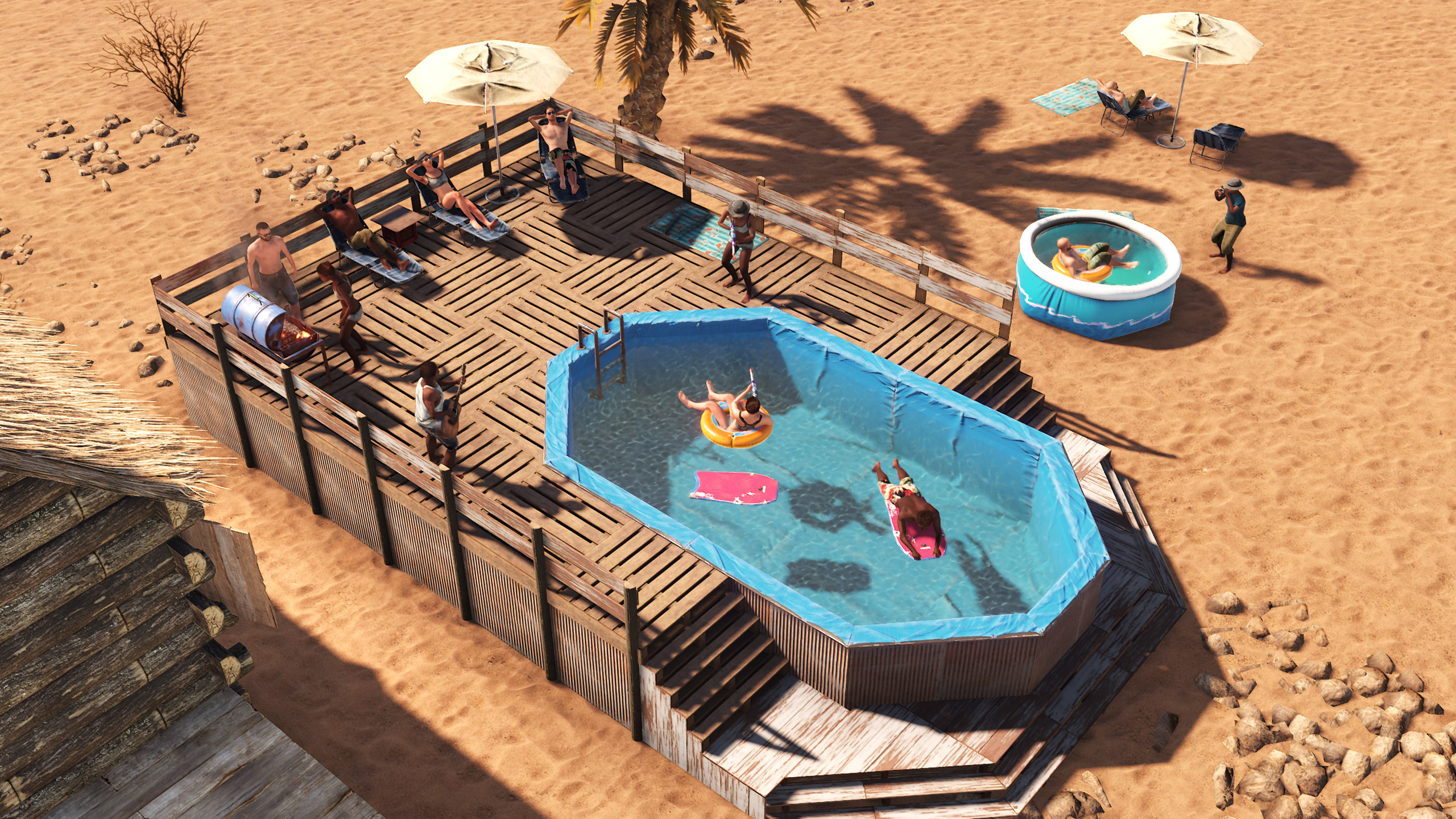 Beach Towel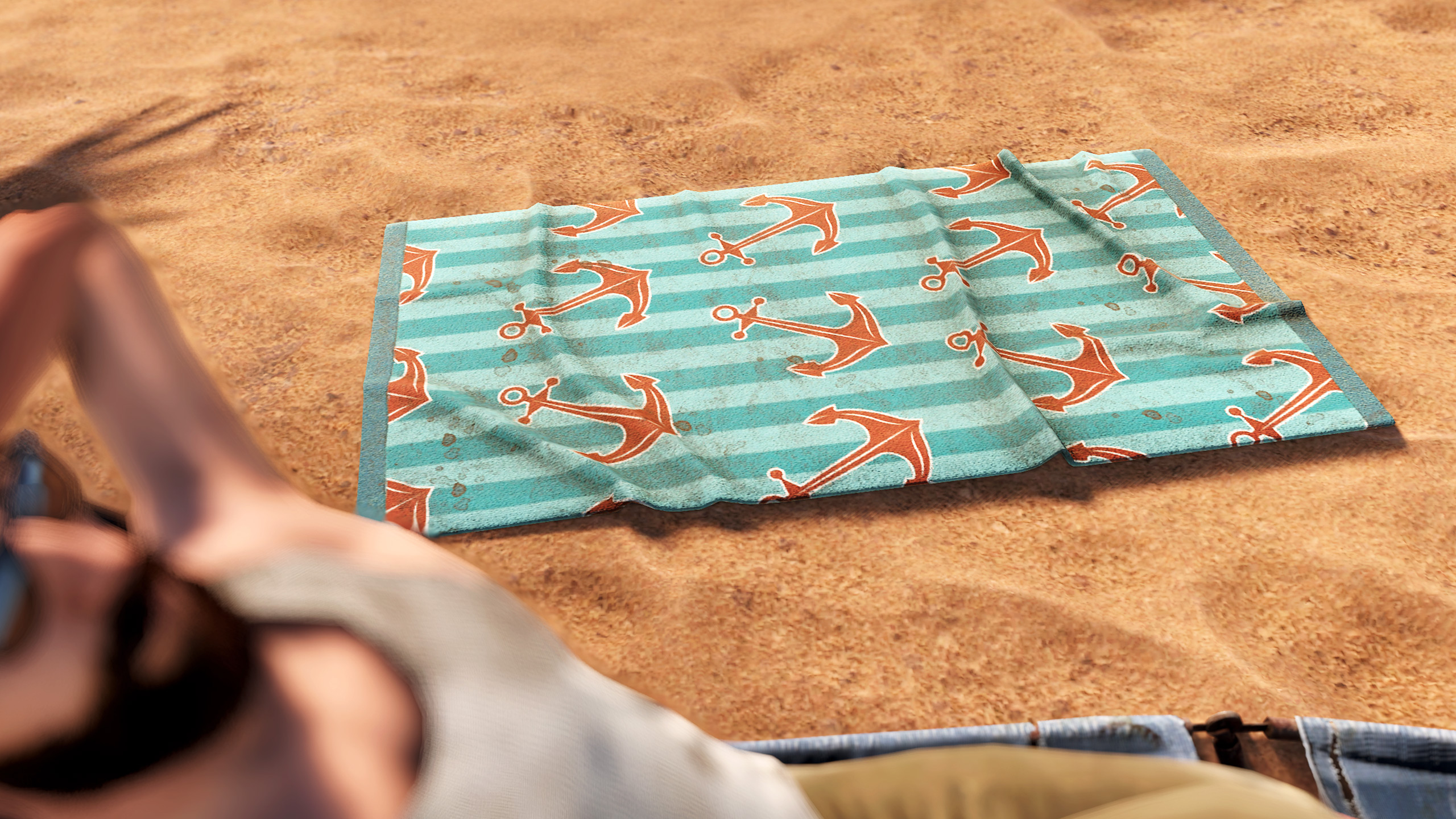 The Beach Towel is a new item that acts as a respawn point. While it works really well on the beach and by the pool, it will work anywhere you can use a Sleeping Bag. Comes in 8 styles so you can stand out on the beach. Beach Recliner, Parasol and Table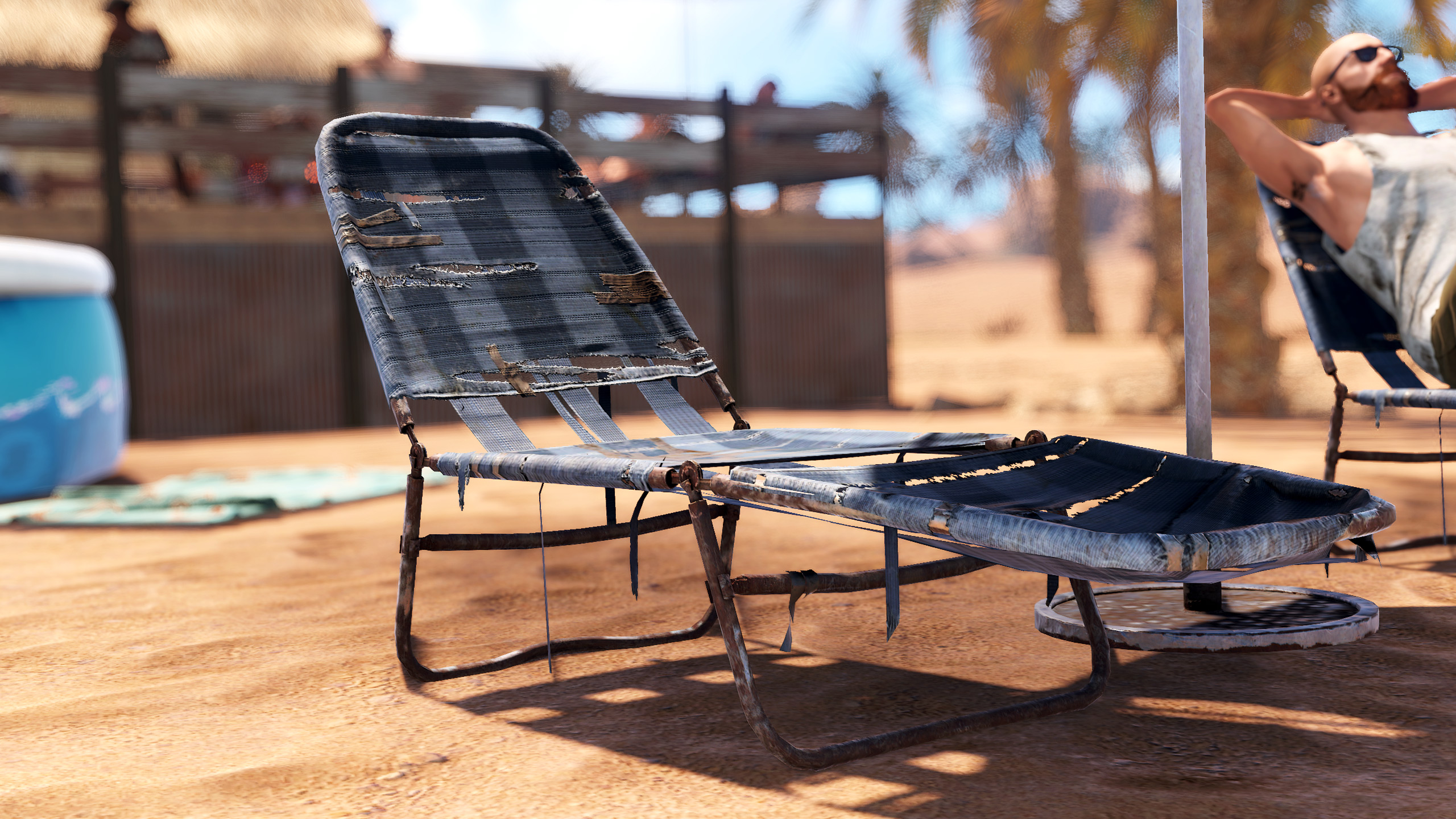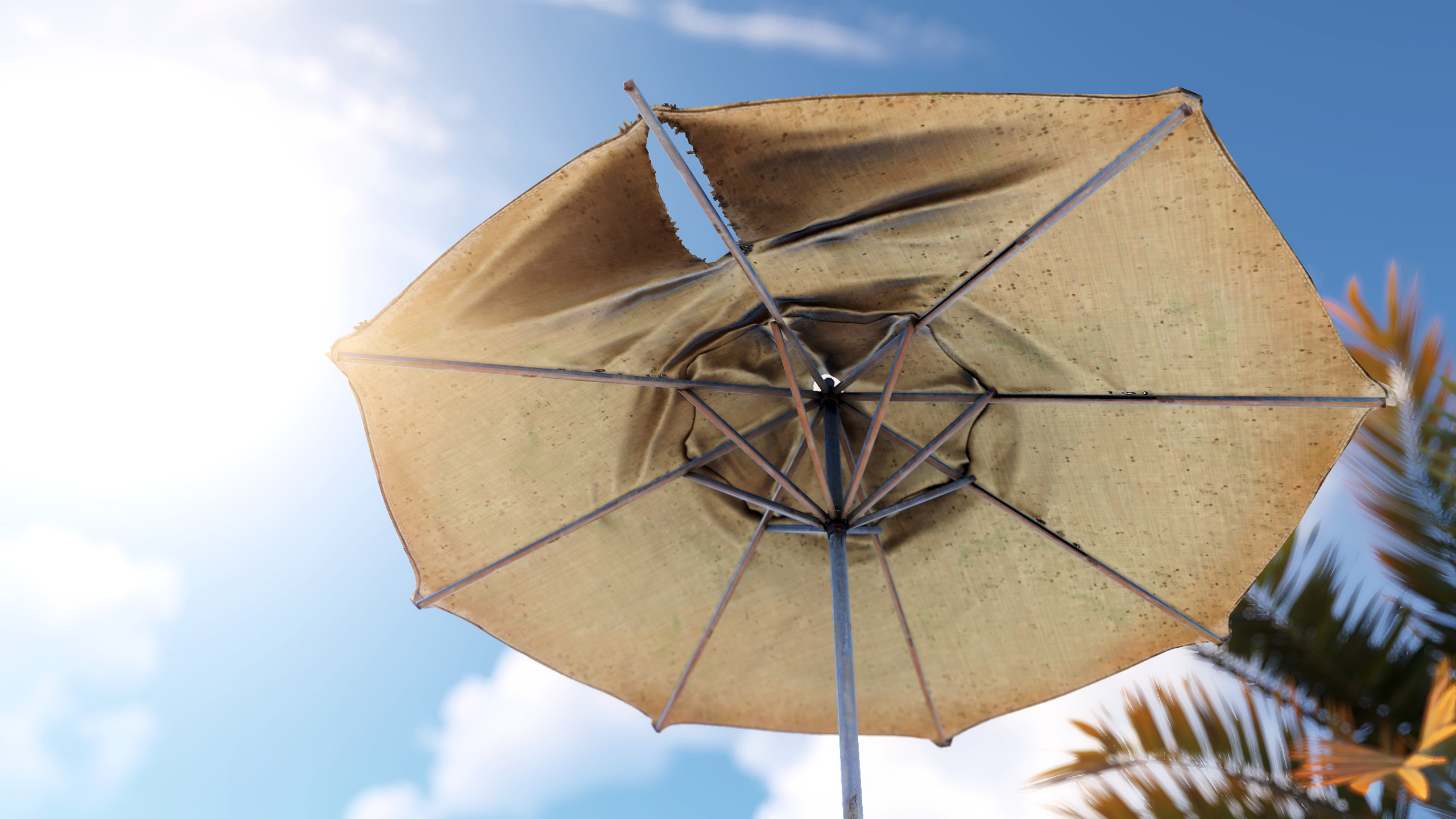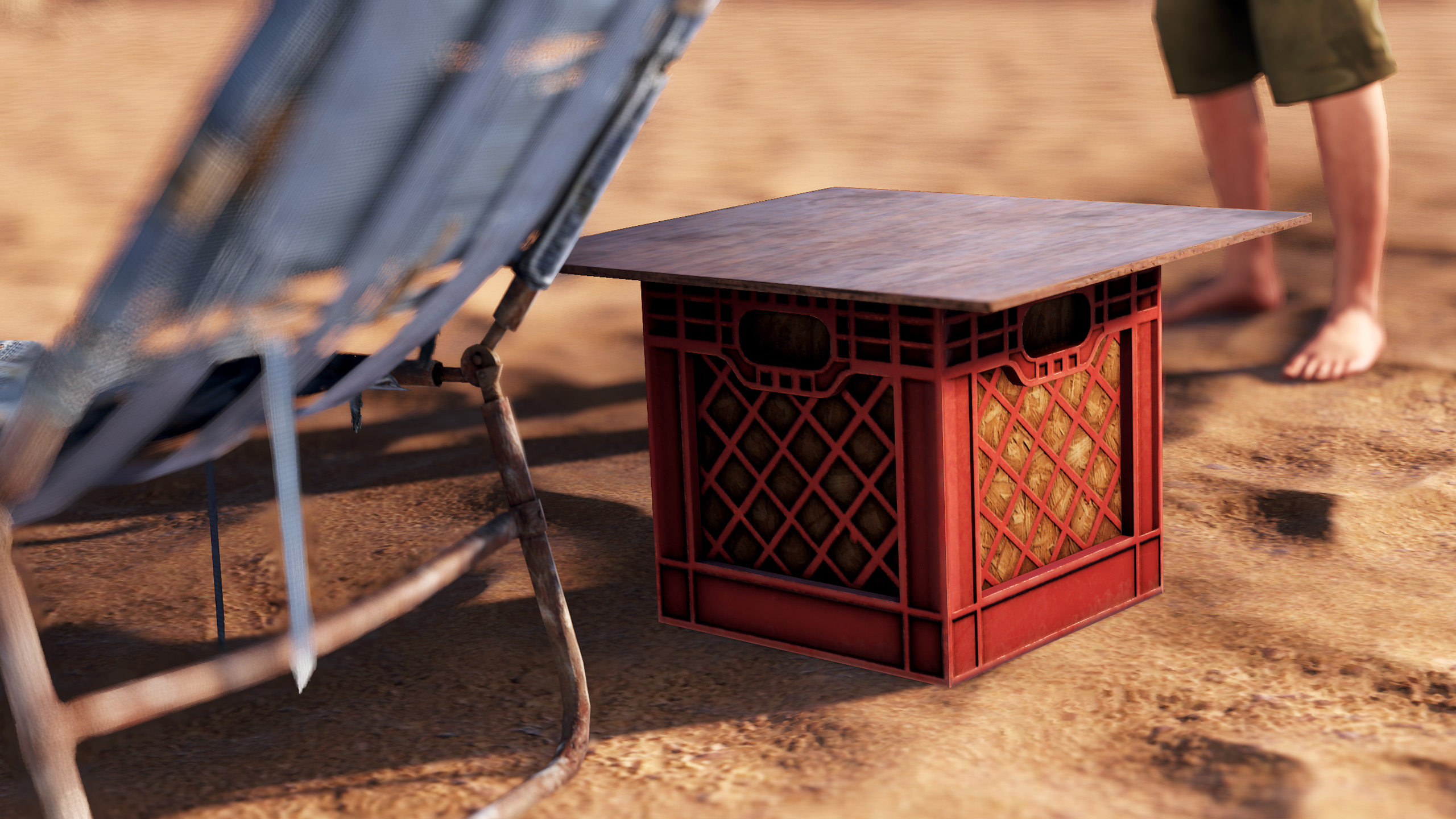 This furniture set includes three separate props to style your above ground pool. The Recliner is a large chair where you can kick back and relax, the Parasol is a large umbrella that reduces the temperature for any players underneath it, and the Table is a small surface that goes well with the rest of the furniture. The Parasol and Recliner have 8 different colour schemes to pick from. Sunglasses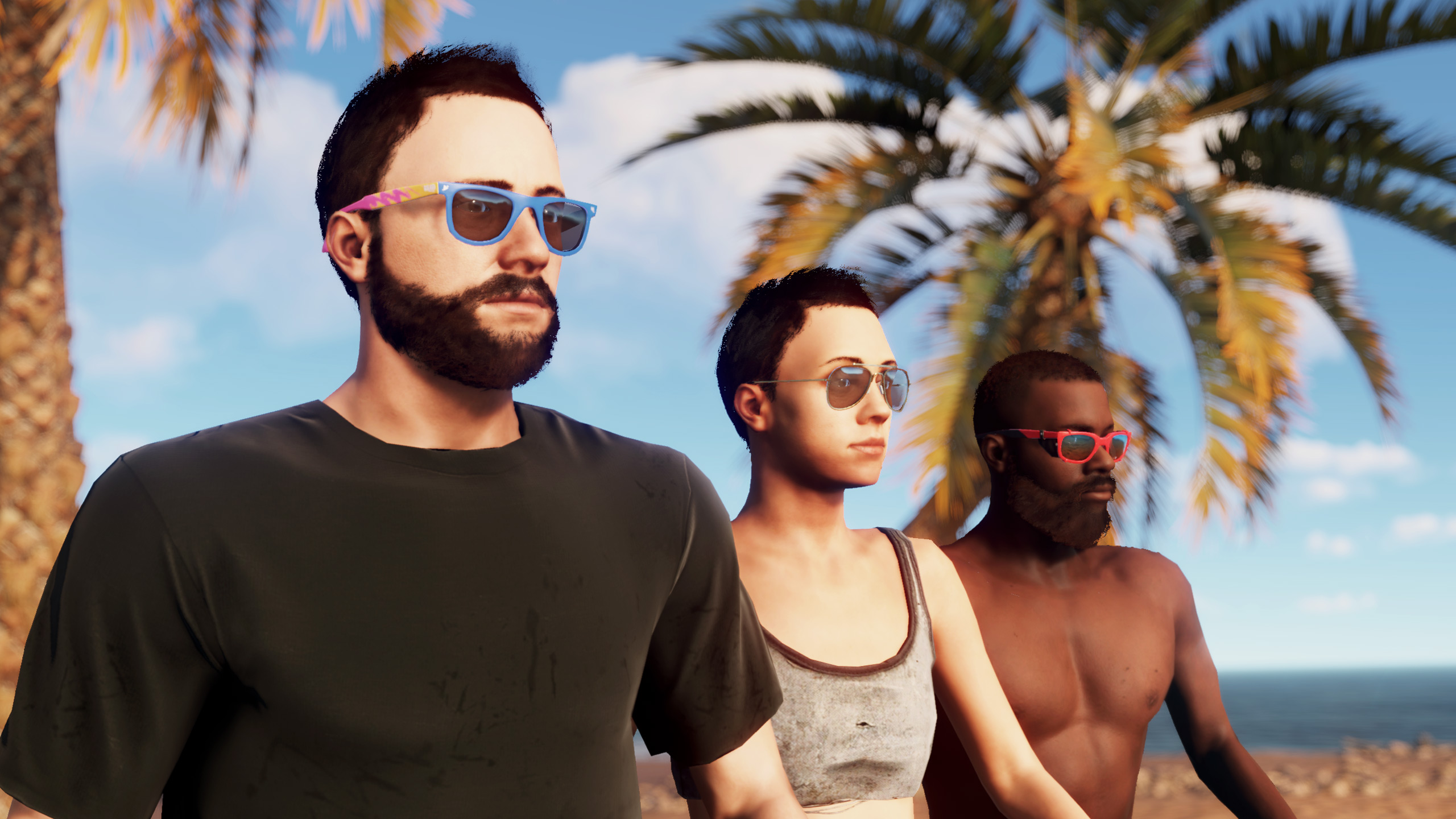 Shield your eyes from the hot sun with the new equippable Sunglasses. Provides no protection, but they look really cool. Includes 9 different styles so you can really express yourself. Instant Camera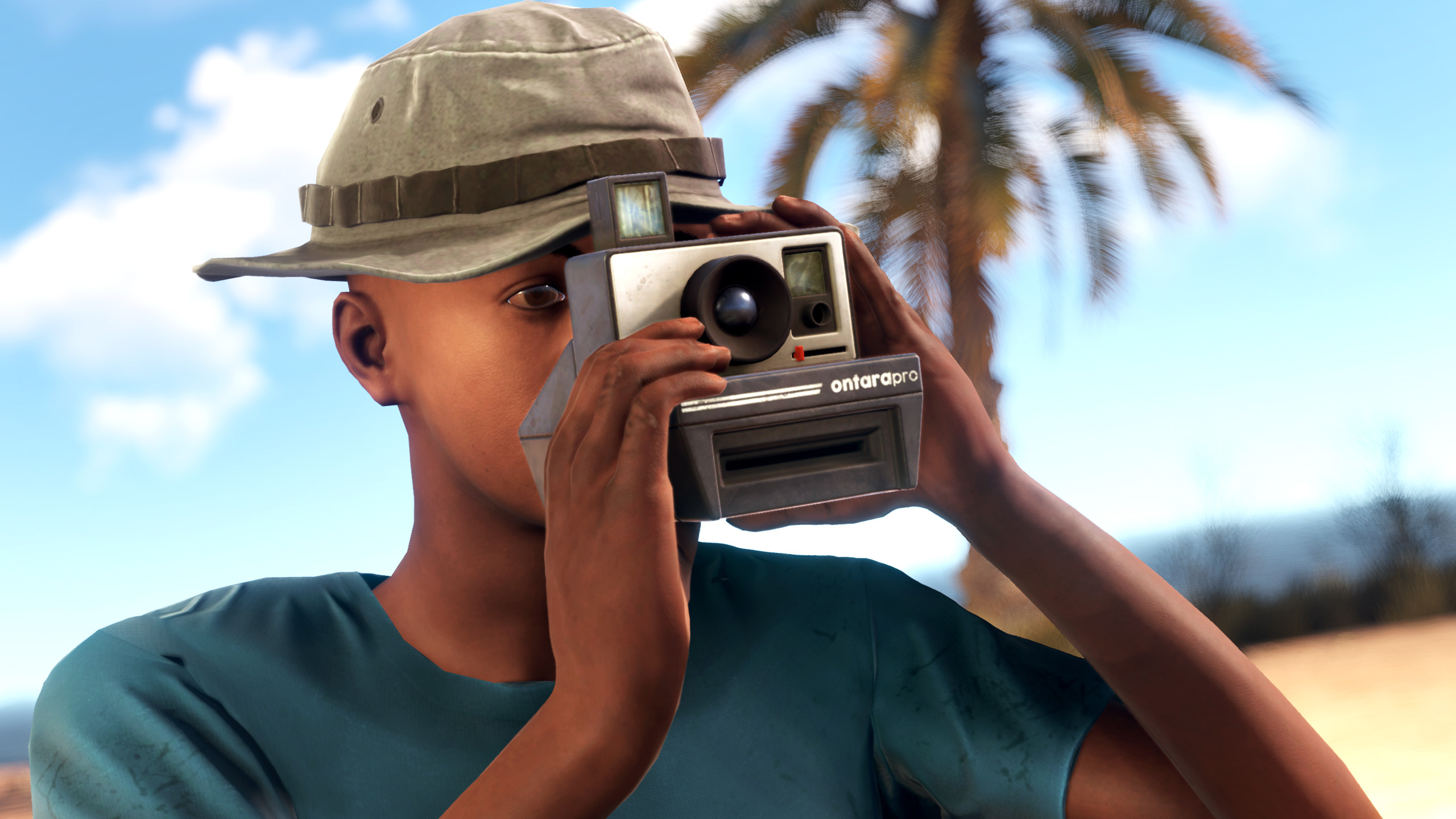 Snap photos of your summer fun with the Ontara Pro instant camera. You can write messages onto the photos and share them with others like notes. Each camera can take up to 30 photos. The camera has a zoom feature which can be adjusted by dragging with the right mouse button pressed. It can also switch between infinite, auto, or manual focus using the reload button. Manual focus can be adjusted with shift+right mouse drag. Photo Frames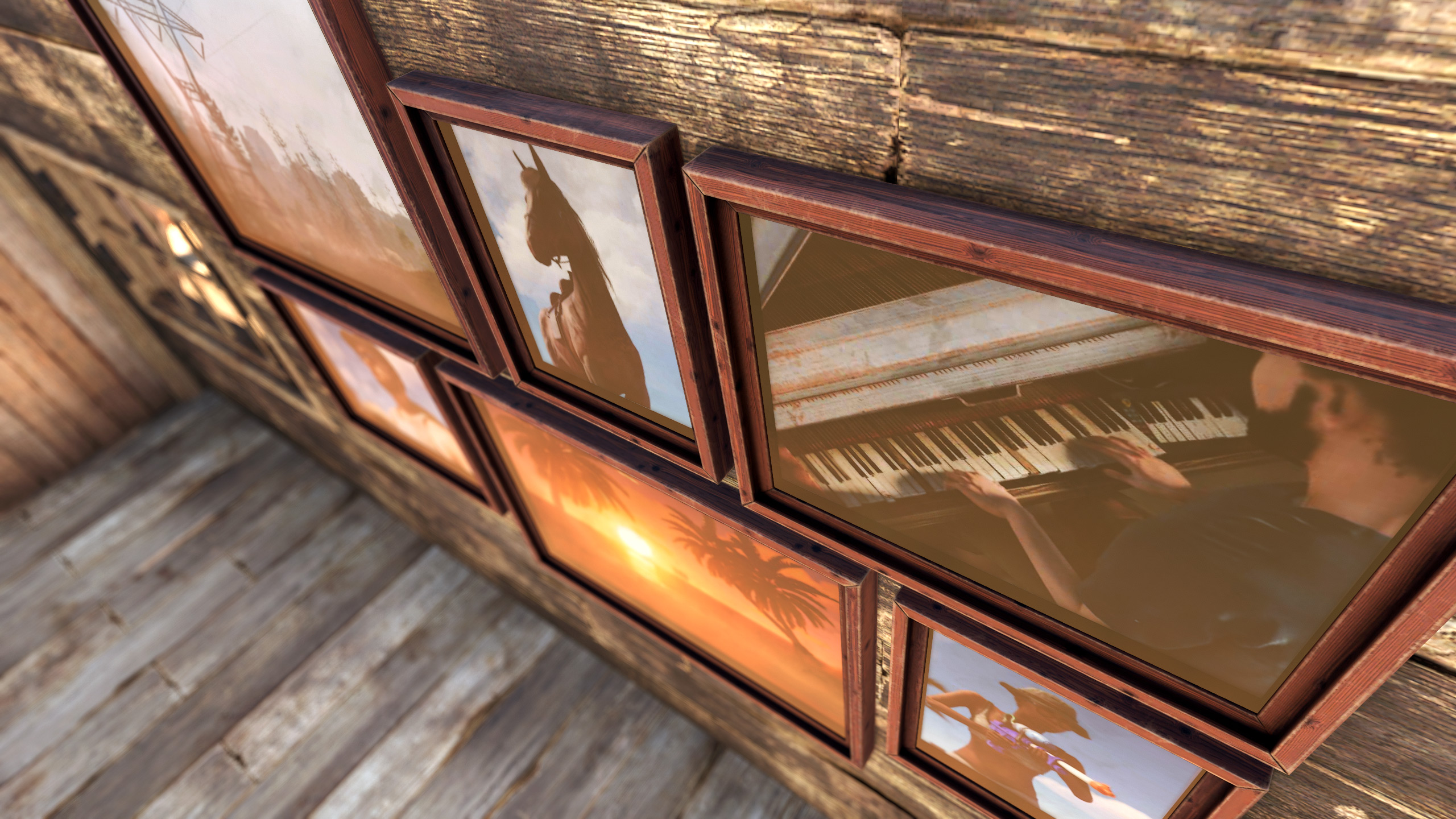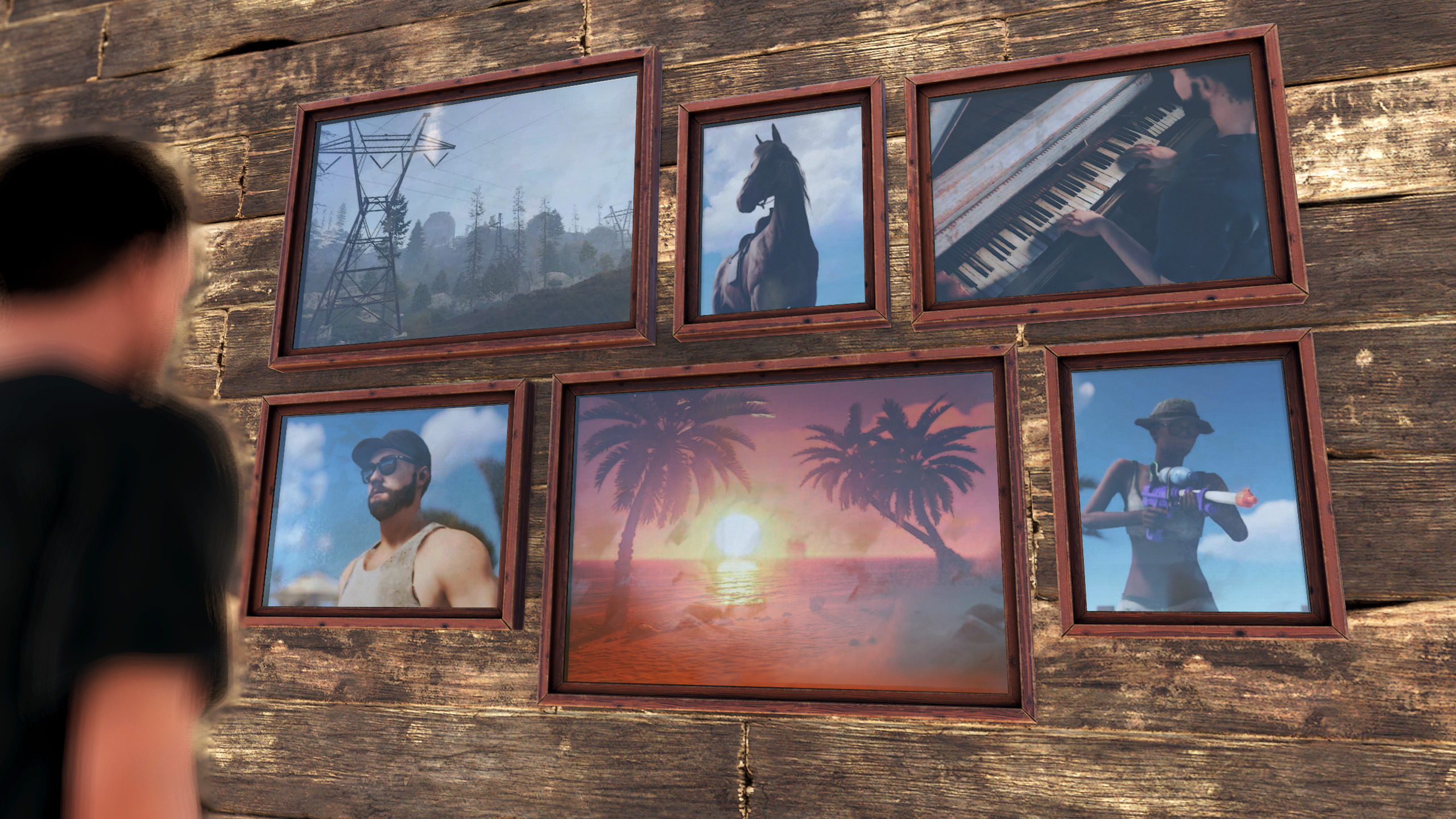 You can place your photos into these new deployable photo frames to show them off to the world. Hold E on them to access its inventory and swap the photos out. You can also paint over the frame like signs! Water Guns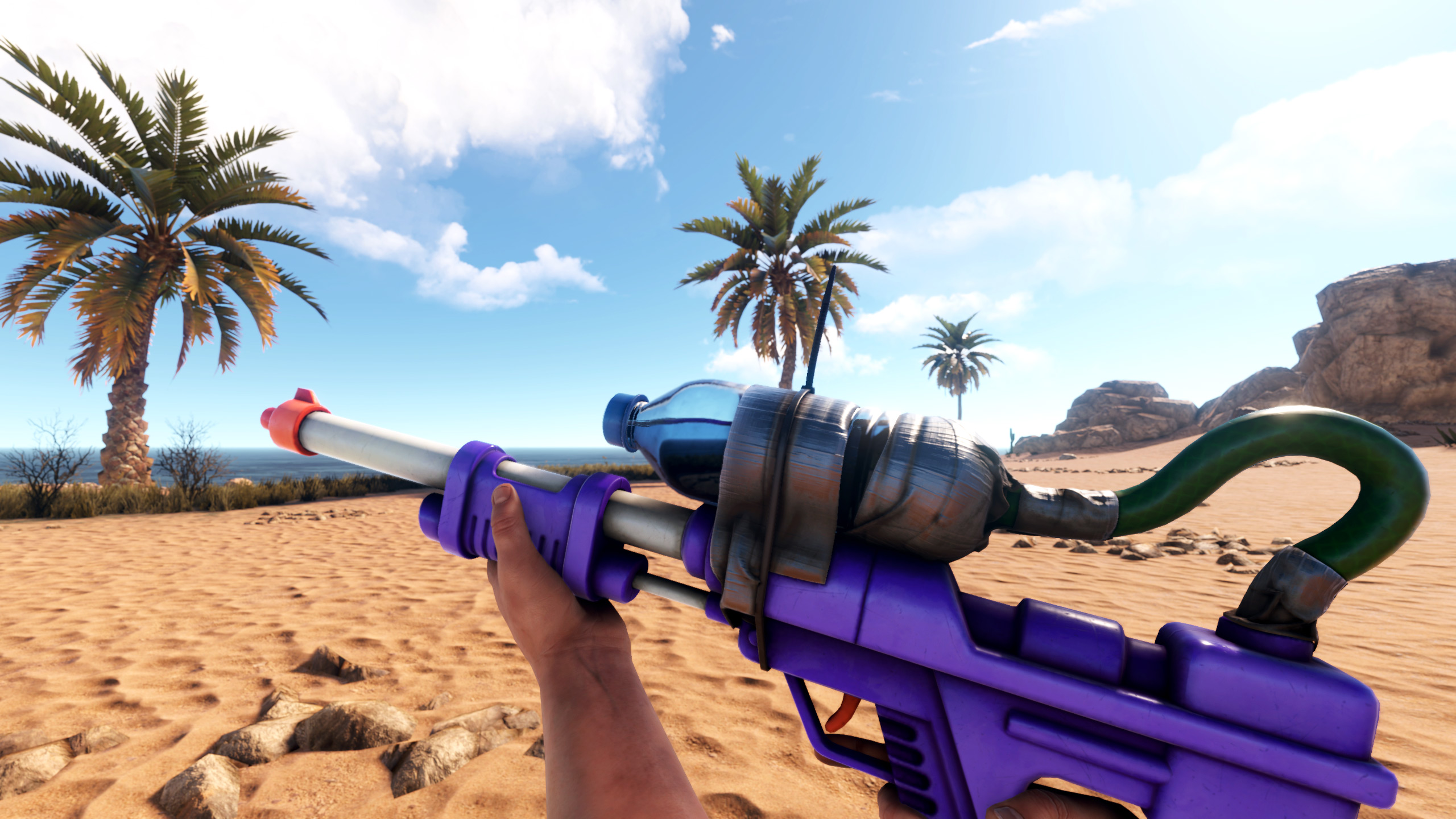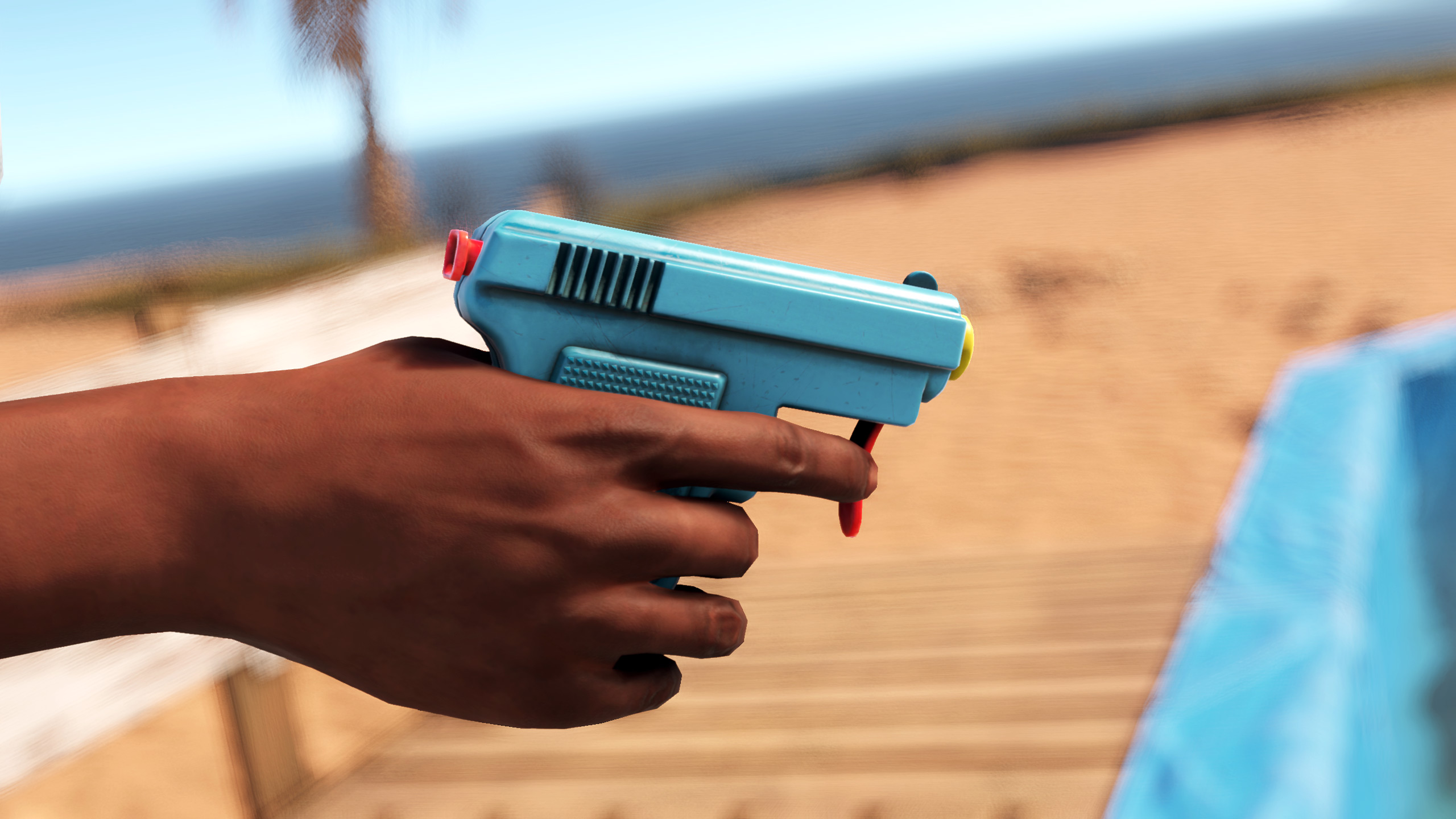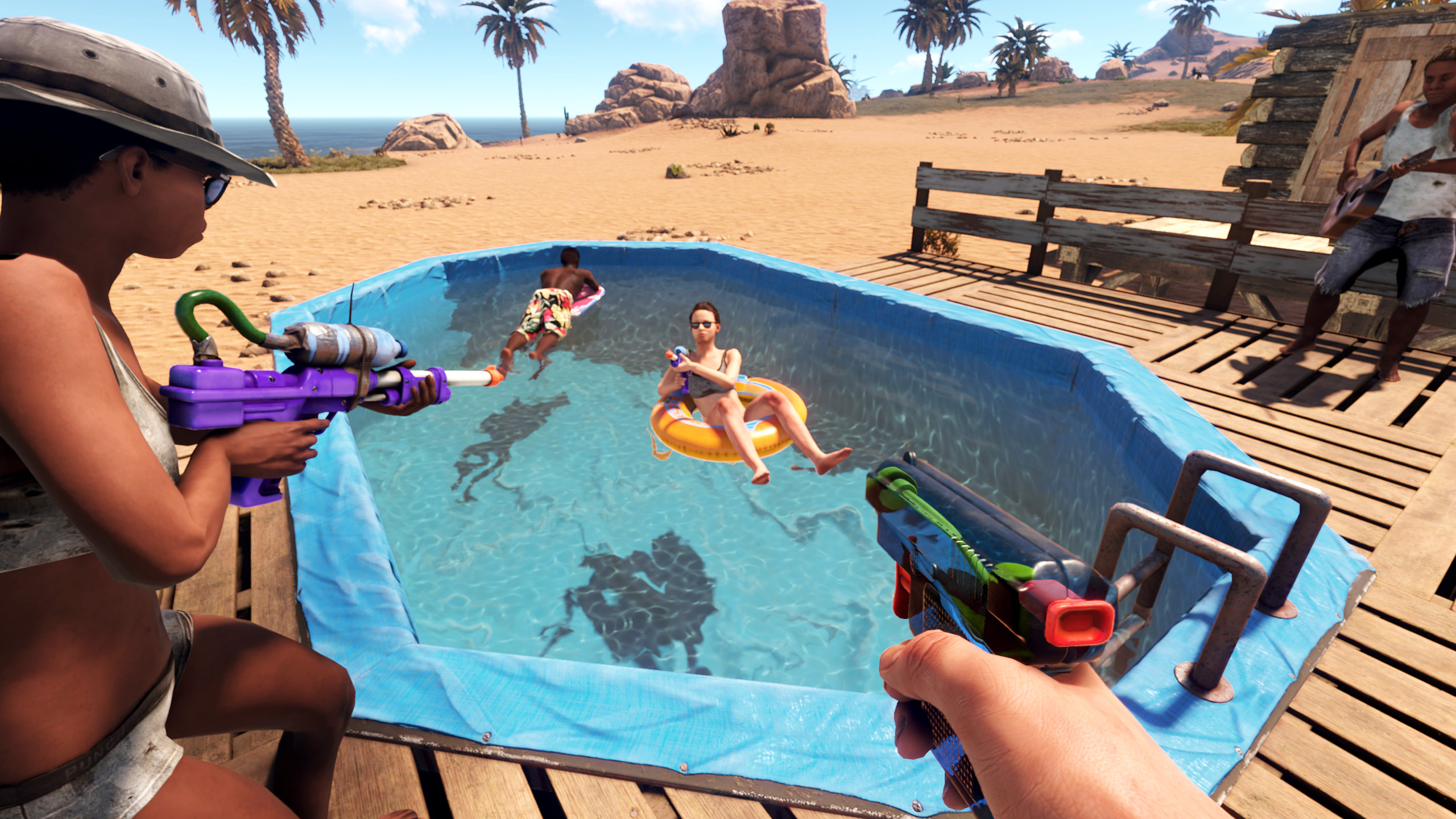 Water fights - to the death! Grab a water gun, fill it up from a water source and go on a splashing spree! Soak your mates or enemies (as long as they have a water gun equipped, too) enough and they'll start to take water damage. The water pistol has a low output and range, but doesn't require pumping. The larger water gun has increased range and output but will need pumping to maintain its extended range. The large gun comes in 5 colours for easy friend and foe identification.
Share